<!- Begin Content ->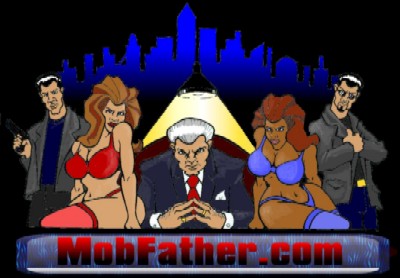 Welcome to MobFather.com, a virtual war zone as mob families and members try to become the wealthiest in the land.

Build your ranks by scouting for prostitutes to work the streets, pushers to make/sell your drugs, and hit men for doing your dirty work. Start or join a family to take over the town and beat others down.

The game is FREE to all so JOIN TODAY!!


Listen to the MobFather Ad
<!- End Content ->
<!- Begin Information Column ->

Game 239, Sep 2021
Ends: OVER
<!- Begin Tips Window ->

<< NOTICE >>

GAME 239
Game 239 starts 9/1/2021 9:00:00 AM

<!- End Tips Window ->
Game Time
11/28/2021 6:45:51 PM PST

<!- End Information Column ->